Why Advertising Is Important In Today's Economy
Many people are not aware that the reason why advertising is essential is that it generates revenue for a business. Advertising revenue is generated through direct interactions with customers. Let's say, if you were selling shoes, you would not advertise your business to the general public unless you had some great stuff to offer them and you that it has the capability to generate revenues for you. And without advertising, you will not be able to generate revenues no matter how good your product is. Without advertising, the business owner may find that they do not have sufficient revenue to support their business. The lack of advertising can mean that the business fails, and therefore, the business owner loses their financial stability. Let's learn about the reasons that make advertising important.
Business Image: Advertising also allows the business owner to establish his or her business's image. The image of the business is the impression that customers form when they first contact the business. It is the first impression that prospective customers form. It's essential that the impression is a good one, or the business owner could find themselves losing potential customers.
Increase Awareness: Advertisers also need to advertise because it allows them to make their businesses known. They need to make sure that their company is advertised in areas where their target market often goes. It may be in the yellow pages. It may be in the newspapers. It may even be on television, especially if the company gets its advertising costs and strategies right.
Enchance Penetration: It is often said that any business's success or failure depends on whether it has "penetrated the market." By penetrating the market, it means that the business has reached its potential customers. Advertising allows businesses to reach out to potential customers and let them know about their services and products. Without advertising, the businesses would be missing out on potential new customers.
Information To Customers: Advertising is also essential to the customers. Because it tells customers why they should purchase something from you. It provides information that allows customers to decide on your product or service. When customers decide on your product or service, it means that they have confidence in your business. That gives the business an edge over competitors.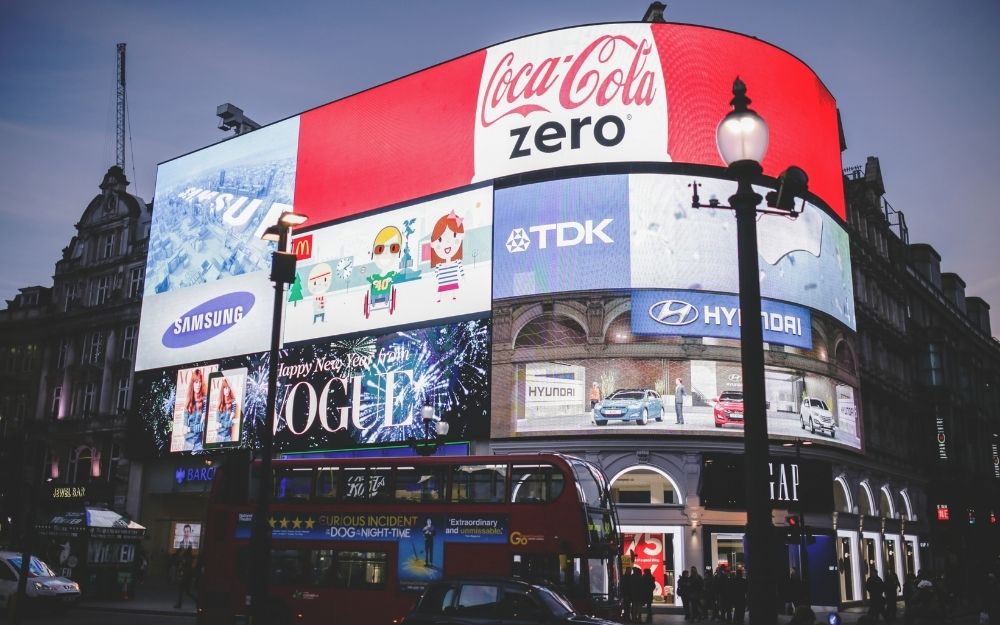 Improve Customer Perception: There is no denying that customers are savvy these days. They have become competent at finding businesses that can give them the goods they want at a price they can afford. Today's customers do a lot of research on the internet before purchasing anything from a particular buyer to ensure that he gets the right products at the right price. Still, the importance of advertising cannot be denied because what customers search on the internet is only information, but advertising is much more than that. An adverstisement is a carefully crafted campaign designed to guide the customers both consciously and unconsciously about a product with an attempt to change his/her perception of the product.
Introduce New Trends: Advertising is also essential because it lets customers and businesses know what is new in the market. It also lets them see who is leading the way in the new trends. On the other hand, it is also important for the companies to be in trend. When the trend for something changes or something new comes in the market, it is important that through advertisements companies show the customers that are also in trend.
Retaining Cusomers: When it comes to customers, advertising is essential to ensure that they continue to return to a businesses' website and make purchases. When a company can distinguish itself from competitors through its advertising, it will maintain its position in the market. and will be able to retain its customers. Many businesses lose their customers to competitors that do not take the time to advertise and promote themselves. That can be a big problem, as well.
Also read: The Reason Why Advertising Doesn't Work For Everybody
Advertising brings information for a client in the small dosages they want and need in this hectic world. Not advertising is something that just the foolish business would certainly try. It's well worth the cash you might spend currently, and it is used will continue to bring customers for a business for years ahead.
Advertising, in fact, is a financial investment in your business and must be looked at merely this way. The return on that particular financial investment might not be immediate or even noticeable for some time, but it will make a distinction. Excellent, consistent advertising is one of the most intelligent forms of insurance you can use to ensure that you remain in business.