How to write an effective product description ecommerce
An effective description of the product has the incredible ability to drive the customers to purchase. Writing to sell is a key skill if you have an e-commerce, and the way you present your products can directly influence your sales rate.
Most customers make purchases on the basis of product photos, but the product description will help undecided customers to understand if that item is the best choice for them. By explaining the main benefits and value of your product to your prospects and offering them a solution to their problems, your product description can help you generate more sales, reduce refund requests and, most importantly, build confidence to improve customer loyalty.
In this article, you will learn how to recommend a product to a customer and how to write a description that will turn visitors into customers. Not just that, you will also find tips about how to find a writer for your descriptions, suggestions of how to approach a package and description templates that you can use as a starting point for your e-commerce.
Product description: what is it about?
In simple terms, the product description (read the definition) is the text that you use to present your product to customers. He explains to potential customers about its features and benefits. A product description's objective is to provide customers with enough details to encourage them to make a purchase.
To understand how to write a description of a product that can be converted, you need to write a text that can convince consumers to purchase. What is the problem your product solves? How is your product going to benefit your customers, and how is it different from other competitors in the market? Your descriptions should address these questions in a straightforward and easy-to-read way.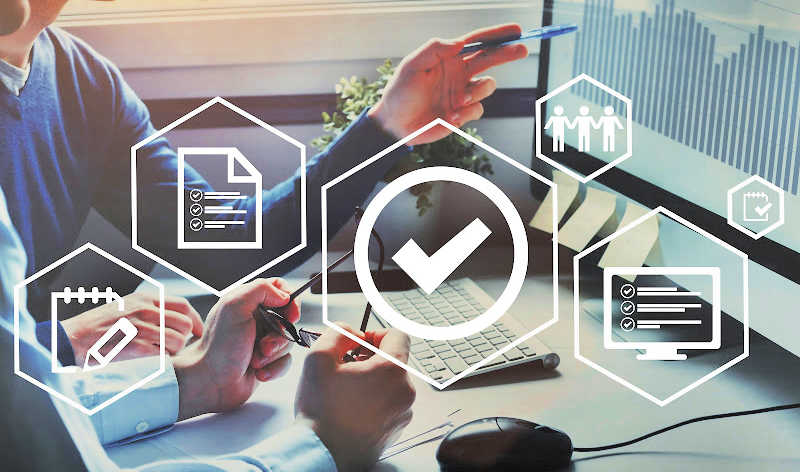 How to write a convincing description of a product
Writing to sell is a key skill when it comes to e-commerce. Here are eight tips you can follow to learn how to write mesmerizing descriptions that can convince someone to buy from your store!
1.Write it by Yourself
Avoid using the supplier's product description, particularly if you're using dropshipping suppliers. You'll stop being penalized by Google if you write the descriptions yourself. In addition, you'll have a greater chance of writing a good product description that turns visitors into buyers.
2. Make it easy to read
It's important that the product description is easy to understand. To inspire customers to make a decision right away, use bulleted lists and clear phrases to present key facts. For example, if you sell computers, it would be a smart idea to list all of the software and technical requirements so that customers can quickly analyze all of the information.
3. Know your audience
Knowing the audience is important when writing to sell. If you're selling fun items like Christmas sweaters or food-shaped jewelry, you might want to add a description that illustrates this. A playful and light tone should be the focus of the content marketing strategy. Customers who purchase the sort of object are likely to enjoy explanations that make them happy. Humor, on the other hand, does not operate in every market niche. If you sell life jackets, funeral products, or other items that your customers might be sensitive to, you won't want to write a joking or amusing product description.
Also read: https://atthebridge.net/how-to-write-an-effective-product-description-ecommerce/
4. Optimize your product description
The best way to optimize your product summary is to use a tool like On Page SEO Checker in your store, using keywords relevant to your items. For example, if you're selling make-up brushes, you're going to want to be descriptive and use it as a "unicorn makeup brush."
5. Tell a story
Create a plot out of the product description. It may be a story about why the customer requires this product to fix their issue. Or a story about the product's benefits, or a funny story that holds the customer's attention. Alternatively, share your brand's story and focus on brand recognition to keep customers involved in your product.
6. Perform a / b tests
Don't forget to perform split tests to understand how to best present a product. Try different formats, lengths, words, and more. Conducting a / b testing can also help you improve the conversion rate of your product pages.
7. Double-check the description
Always double-check and re-read what you have written, to make sure there are no typos or inaccuracies.
8. Add all the details
Before making a decision, make sure your consumers have all the details they need. For example, if you sell clothes, you might provide details about clothing care and size, to help customers before and after buying. If you're selling tablets or other technical accessories, you'll want to have all the technical information. If you're selling jewelry, you'll want to incorporate details such as "nickel free" so as not to market items that your buyers might be allergic to.