Why Do People Use Humour Appeal For Advertising?
Something that connects all humans is laughter. And everyone likes to laugh, and it is essential for human psychology. Humour grabs our attention the most, and that is being often used in advertising. The central concept to use humour in advertising is that the person watching the ads enjoys the humour and remembers the product in the future.
Ultimately, a humorous advertisement works more efficiently for organizations to make an emotional connection with consumers. It also connects consumers to the advertisement itself and hopefully to the product being marketed. If the advertisement has humour, it will grab the audience's attention and associate them with a positive emotion elicited from the advertisement making a lasting impression in mind.
It is the ability to humanize people and make them feel good. It is an expression that brings out the inner child in us and makes us laugh. People can use it to be more relaxed and, therefore, happier.
Research works & studies favouring use of humour in advertising: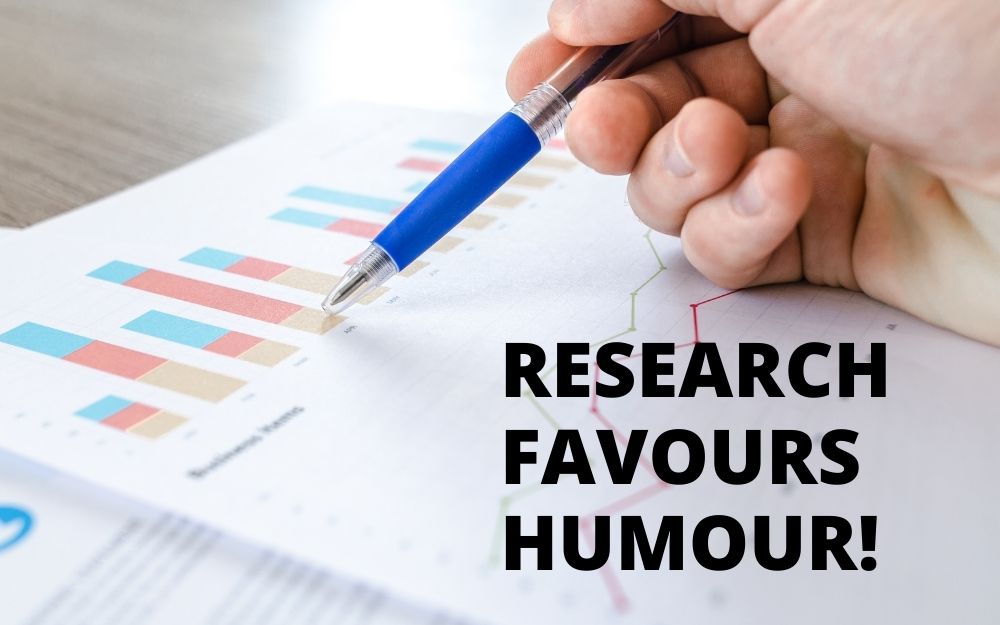 A study was conducted where people were asked if they would use humour in their advertisements or not. The results showed that people use it to be more friendly and warm, making a company come across as more approachable and genuine.
Another study was conducted to see what type of humour worked for them and how effective it was at getting people to look at their brand. When a company tried using a humorous quote and running it through an ad campaign, it increased the number of people that looked at their brand and bought from them.
Also read: The 5 Main Types Of Advertising
The reason is that this type of marketing appeals to human psychology and makes you smile and ultimately makes you feel good. Humour in advertising can help people to connect to a product that may seem dry or be a niche product on paper.
If you will use humour to appeal as part of your marketing strategy, do some research on what works best with your audience and use it liberally. It will make your brand seem more approachable and more genuine. Do not just throw in one line and expect magic to happen. Do good research then be patient and expect results to come. To see the results, try it out for yourself!